ENGLISH
JEAN-MARIE BABONNEAU | BIOGRAPHY
photographer | video artist | art director
Artist born in France, photographer, video artist and art director Jean-Marie Babonneau grew up with two cultures due to the expatriation of his French parents in Germany in the 70s. Back to France to continue his studies, he bifurcated from his scientific studies to enter the Academy of Fine Arts in Nantes where he fell in love with the creative potential of photography. After studying 5 years in Nantes, he was admitted into the French National School of Photography in Arles where he graduated in 1999. During his student years in Arles, the young photographer worked in Lucien Clergue's darkroom and made exhibition prints from the original negatives featuring Pablo Picasso, Jean Cocteau and many nudes by the master, co-founder of the International Photography Festival in Arles.
Upon completing his studies in 1999, his taste for the exploration of foreign cultures led Jean-Marie Babonneau to Reykjavik in Iceland, where he began his professional career by shooting many portraits of Icelandic and international artists and musicians for over 3 years. He created a photographic book prototype and conceived photographic and video installations.
In late 2002, the photographer moved to Copenhagen, Denmark, continuing his nordic journey. Still living in the danish capital city, he both works on art projects, photography workshops as an intervening artist and teacher and on photographic commissions for the press and other clients.
In 2013, he began his exploration of Belarus and travels there regularly to enrich his series of photographs and to find local artists to create new collaborative projects.
The artistic work of Jean-Marie Babonneau willingly mixes genres drawing in both the real world and in the imaginary world, with a special taste for scenes staged in mundane places at night, time of sleep and dreams, and transforms them into spaces imbued with an eloquent mystery. His photographs and video installations often try to infuse us some poetry to inspire us to rediscover our common places, through his foreign xenophilic eye filled with an insatiable curiosity.
Website : www.babonneau.com
Email : jm [at] babonneau.com
Linkedin: www.linkedin.com/in/jmbabonneau
Tel.: +45 26 40 55 04
A SELECTION OF ART WORKS 1990 – 2020 (pdf to download) : CLICK HERE.
*
**
***
**
*
FRANÇAIS
JEAN-MARIE BABONNEAU | BIOGRAPHIE
photographe | artiste vidéo | directeur artistique
Artiste, photographe, vidéaste et directeur artistique né en France, Jean-Marie Babonneau a grandi au milieu de deux cultures du fait de l'expatriation de ses parents français en Allemagne dans les années 70. Revenu en France afin de poursuivre ses études, il bifurque de ses études scientifiques afin d'entrer à l'école des Beaux-Arts de Nantes où il s'éprend du potentiel créatif de la photographie. Il sera admis à l'école nationale supérieure de la photographie d'Arles dont il sortira diplômé en 1999. Pendant ses années d'études en Arles, le jeune photographe sera tireur dans la chambre noire de Lucien Clergue et réalisera des tirages d'exposition à partir des négatifs originaux figurant Pablo Picasso, Jean Cocteau et de nombreux nus du maître, co-fondateur des Rencontres Internationales de la Photographie d'Arles.
Dès la fin de ses études en 1999, son goût pour l'exploration des cultures étrangères amèna Jean-Marie Babonneau à Reykjavík en Islande, où il commença sa carrière professionnelle en réalisant de nombreux portraits d'artistes et musiciens Islandais pendant plus de 3 années. Il y réalisa un prototype de livre photographique et des installations photographiques et vidéo.
Fin 2002, le photographe déménage à Copenhague, au Danemark, continuant ainsi son périple nordique. Il y est encore installé, partageant son temps entre projets d'art, ateliers de photographie en tant qu'artiste intervenant et commandes photographiques pour la presse et d'autres clients.
En 2013, il débute son exploration de la Biélorussie (le Bélarus) et s'y rend régulièrement pour enrichir sa série de photographies et y trouver d'autres artistes locaux afin de réaliser un projet collectif.
Le travail artistique de Jean-Marie Babonneau mélange volontiers les genres puisant tant dans le réel que dans l'imaginaire, avec un goût tout particulier pour les mises en scène nocturnes dans des lieux banals que la nuit, temps onirique, transfigure en espaces empreints d'un mystère éloquent. Ses photographies et installations vidéo tentent souvent de nous insuffler une certaine poésie afin de nous inspirer et nous faire redécouvrir nos lieux communs, grâce à son œil d'étranger xénophile empli d'une curiosité insatiable.
Site web : www.babonneau.com
Email : jm [at] babonneau.com
Linkedin: www.linkedin.com/in/jmbabonneau
Tel.: +45 26 40 55 04
UNE SÉLECTION DE TRAVAUX D'ART 1990 – 2020 (pdf à télécharger) : CLIQUEZ ICI.
—
ART EXHIBITIONS, BOOKS & FILM PROJECTS (1995- today)
● 2022   Untitled Fetish Project (working title) – art project based on staged photographs with 10 persons around the theme of fetishism (images made in 2019-2020). Exhibition TBA.
● 2021   Corona Kama Sutra – staged photographic series with a couple dressed in Zentai lycra bodysuits playing the positions of love making.
● 2020   Dark Fantasies | Mørke Fantasier – a documentary photographic study of the fetish milieu in Copenhagen, Denmark (2013 – 2018). Exhibition TBA.
● 2020  A Snowless Winter | Un Hiver Sans Neige – photographic series of white-washed graphic urbanscapes in the northern Copenhagen area produced through a distorting image algorithm. Art prints for sale in the Web Shop.
● 2019   Irrlicht – music video for belarusian musician Circus Aljoscha. Concept & story, videography, light costume design, video editing. Portrait session of the artist at the Azgur museum in Minsk.
● 2018   Kaunas Photo Festival – Artist talk & public projection of photographic series 'One World One Family' | 'Un Monde Une Famille' (1998 – 2018), in Kaunas, Lithuania. Invitation by festival director Mindaugas Kavaliauskas.
● 2018   Belsat TV show 'Welcome to Belarus' – Episode: 'Photographer from Denmark conquers Minsk roofs' (19 min) – Each program about a foreigner discovering Belarus under a specific angle : series of photographs about the monumental cyrillic text signs on Minsk building roofs inherited from the Soviet tradition. YouTube link.
● 2018   'One World One Family' | 'Un Monde Une Famille' | 'En Verden En Familie' (1998 – 2018), second edition of the international portrait of a social network (first edition in 1998), 20 years later. 39 persons in 35 cities and 24 countries simultaneously in May 2018. 51 persons in both editions (11 of which participated in both editions).
● 2016   Makrobe VJ'ing workshop & show – participant artist at KU:BE, cultural space in Frederiksberg. Video production & Live video projections on the building (inside / outside) with video mixing consoles in collaboration with danish electronic musician SpejderRobot during his live session. Music video produced for SpejderRobot's track 'Tuna Go'.
● 2016   Belarus Study Tour, photographic series about Belarus – exhibition & photo catalogue coming in 2018.
● 2014   How I met your mother (working title), photographic series, book and long feature movie under development – action takes place in Minsk, Belarus in 2013 and 2014. New material produced at every visit since 2013.
● 2013   Tours & Détours, first solo exhibition in France (photography + video installation). August 2013 in Chapelle de l'Hôpital, in Pornic, France.
● 2013   Le Petit Tour | Paris-Copenhagen, an interactive video installation on bicycle. January 2013 at the French Art Day festival, in Øksnehallen in Copenhagen, Denmark. In collaboration with digital artist & programmer Frédéric Dilé.
● 2012   Muses & Mazes, photography book prototype. January 2012 at the French Art Day festival, in Øksnehallen in Copenhagen, Denmark. Article in danish newspaper Politiken/iByen, friday 20th january 2012.
● 2012   The Neighbour | Naboen | La Voisine, 11'11, 16:9, PAL, fiction short movie, that I have written, directed and produced. Shot in September-November 2008, in Copenhagen, Denmark. Original music composed by Alain Cazeneuve in 2010 – 2011. Final editing & online release in 2012. Views: 7900+ (on Vimeo.com).
● 2011   Muses & Mazes, photography book prototype – design and layout v.1.0 featuring a selection of works made between 1990 – 2011. Design and layout process between Nov. 2010 – Jan. 2012 in Copenhagen, Denmark.
● 2010   Camera Lucida | La Chambre Claire | Det Lyse Kammer, video installation. May 2010, Copenhagen Photo Festival, in Copenhagen. 2 pages in CPF catalogue 2010 (p.220-221). Installation featuring videos and stop-motion animations shot in 1999 in Arles, France, 2003 in Reykjavik, Iceland and in 2010 in Copenhagen, Denmark.
● 2010   13 Interviews About Captain Danmark, 16'00, 4:5, PAL, video-interviews on the streets of Copenhagen of 13 persons – April 2010 in Copenhagen, Denmark.
● 2008   Regards Français sur l'Europe, collective photography exhibition. At the European House in Dublin, Ireland, sept. 2008.
● 2008   Captain Danmark (Denmark's new superhero), 8'30, 4:5, PAL, performance on the streets of Copenhagen + projection of the performance-video at the WeDoubleYou art event. December 2008, at Råhuset in Copenhagen.
● 2007   The Healer, photographic series. Projection at La Nuit de l'Année. July 2007. Les Rencontres Internationales de la Photographie, Arles, France. Portfolio published in www.photographie.com
● 2003   Meet Me In Copenhagen, photographic e-book (online). January 2003, Copenhagen, Denmark. Originally on : http://this.is/better_world_inc
● 2002   Your Brand New Ancestral Eyes, photographic series in book prototype + installation. August 2002 at Nasa, in Reykjavík, Iceland.
● 2001   The Comet Night, 4'37, 4:5, PAL, animation short movie + street-projection. August 2001. On Laugavegur, in Reykjavík, Iceland.
● 1999   One World, One Family (a family photo-album revisited #2), collective photo-procedure with 22 participants in 6 countries, in 12 cities during 28 days (may 1998) + installation. June 1999. Diploma exhibition at École Nationale Supérieure de la Photographie, in Arles, France.
● 1998   Walls Of Emotion (a family photo-album revisited #1), photographic series in book-prototype. July 1998. Curated projection at Voies Off, Les Rencontres Internationales de la Photographie, in Arles, France.
● 1995   Thanatographies (Danse Macabre), photographic series. June 1995. Diploma exhibition at École Nationale des Beaux-Arts, in Nantes, France.
—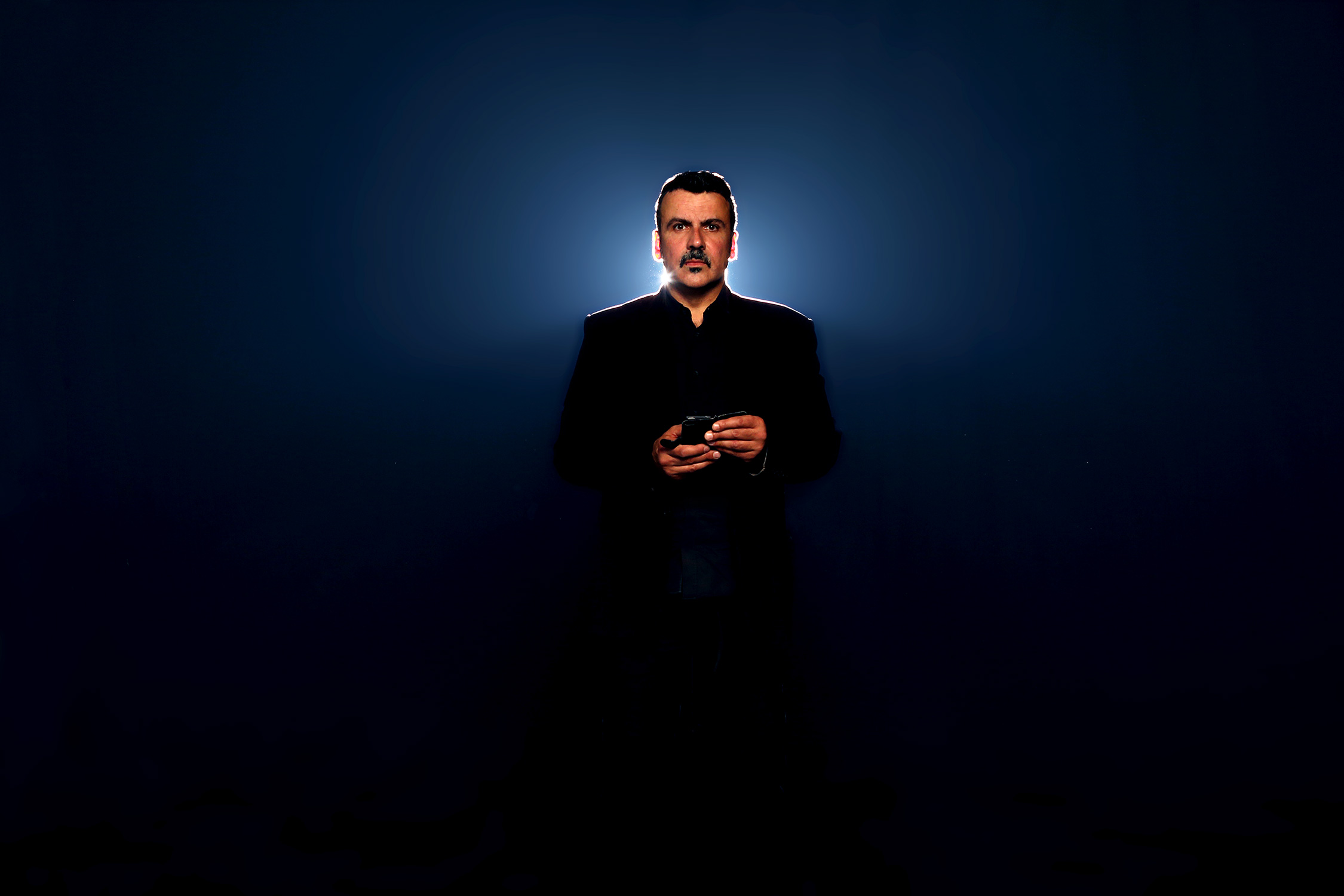 PORTRAITS OF PERSONALITIES & ARTISTS (excerpt)
Björk, David Lynch, Peter Greenaway, Peter Lindbergh, Lucien Clergue, Olaf Breuning, Efterklang, Peter Land, Niels Henning Ørsted Petersen, Oliver Bjerrehus, Sarah Grünewald, Gus Hansen, Asta Olivia Nordenhof, Laurent Garnier, Kent, Air, Asian Dub Foundation, Gus Gus, Sigur Rós, Emiliana Torrini, Múm, Kraftwerk, Mogwai, Bjørn Svin, Spektakel, Pernille Rübner-Petersen.
EDUCATION
● 1996 – 1999    École Nationale Supérieure de la Photographie, in Arles, France. Diplôme de l'ENSP : MA in photography (1999). www.ensp-arles.com
● 1998               Musée Nicéphore Niépce, in Chalon-sur-Saône, France. Workshop in old photo printing techniques (cyanotype, bichromate gum, salt-print, calotype). www.museeniepce.com
● 1997 – 1998    Photo-assistent of Lucien Clergue, photographer of Picasso & Cocteau and co-founder of Les Rencontres Internationales de la Photographie. Limited edition signed prints for American art-galleries.
● 1991 – 1996    École Supérieure des Beaux-Arts (Academy of Fine Arts), in Nantes, France. Diplôme National d'Arts Plastiques : BA in fine arts (w. the jury's honours, 1995). www.beauxartsnantes.fr
—